When it comes to roofing projects, finding the right contractor is crucial. Whether you need a repair, replacement, or installation, hiring a reliable and skilled professional can make all the difference. With so many contractors out there, it can be overwhelming to choose the right one. In this comprehensive guide, we will walk you through the essential steps to identify the right contractor for your roofing project. By following these guidelines, you can avoid potential disasters and ensure a successful outcome.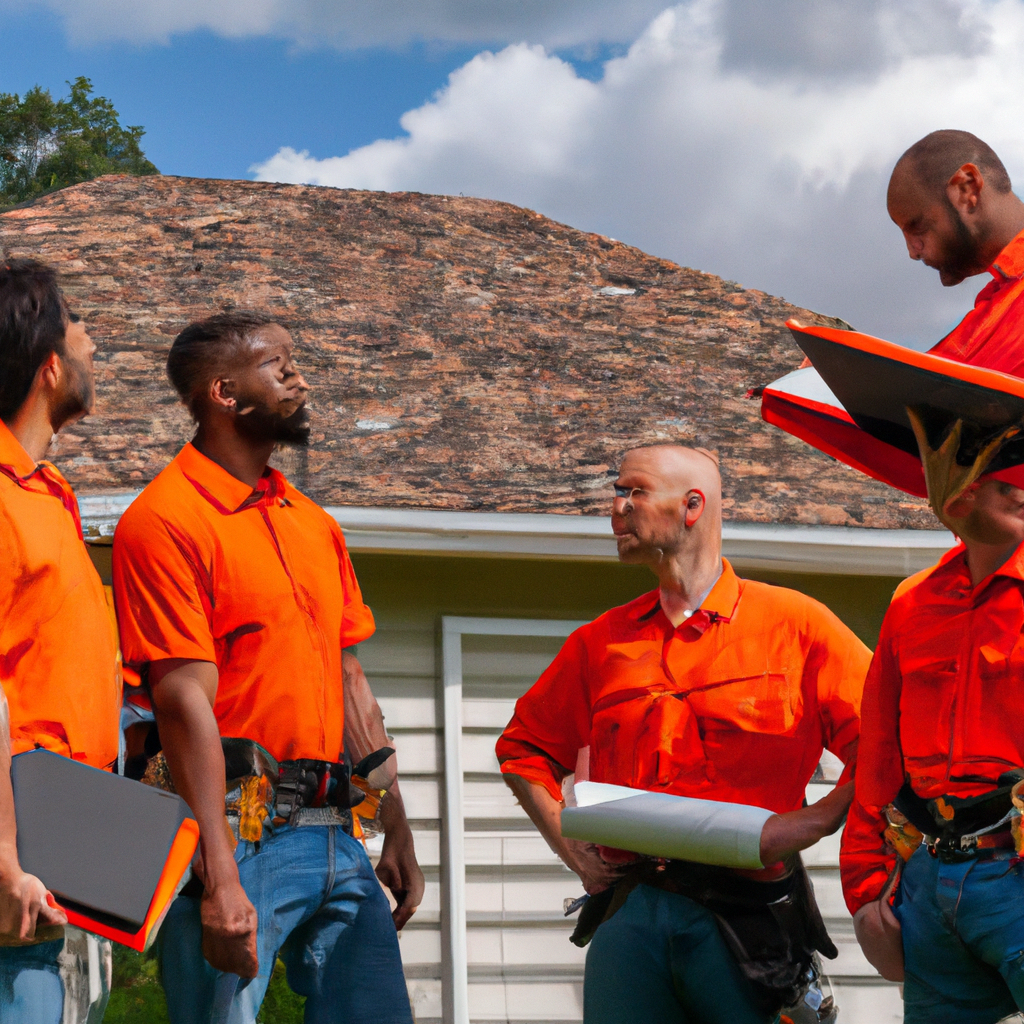 Research and Referrals: Building a List of Potential Contractors
Before you start reaching out to contractors, it's important to do your research and gather a list of potential candidates. One of the best ways to find reliable contractors is through referrals. Seek recommendations from friends, family, neighbors, or colleagues who have recently had their roofs worked on. Their firsthand experiences can provide valuable insights and help narrow down your options.
Additionally, utilize online resources such as review websites, roofing forums, and social media platforms to gather more information about local contractors. Look for contractors with positive reviews, high ratings, and a strong reputation in the industry. Consider factors such as experience, expertise, licensing, and certifications when evaluating each candidate.
Licensing and Insurance: Ensuring Legitimacy and Protection
Once you have gathered a list of potential contractors, it's crucial to verify their licensing and insurance credentials. Check with your local licensing board or regulatory agency to confirm that the contractors are properly licensed and in good standing. This step ensures that they have met the necessary requirements and adhere to industry standards.
Insurance is equally important when it comes to selecting a contractor. Make sure they have both liability insurance and worker's compensation coverage. Liability insurance protects you in case of any property damage or accidents during the project, while worker's compensation coverage ensures that you are not held liable for any injuries sustained by the contractor's employees while working on your property.
Experience and Expertise: Assessing Skills and Specialization
When it comes to roofing projects, experience matters. Look for contractors who have been in the industry for a significant amount of time. Seasoned contractors have likely encountered a wide range of roofing issues and have the knowledge and skills to handle various situations efficiently.
In addition to experience, assess the contractor's expertise and specialization. Some contractors may specialize in specific roofing materials or types of projects. For example, if you need a metal roof installation, look for contractors who have expertise in metal roofing systems. This ensures that the contractor is well-versed in the specific requirements and techniques associated with your project.
Portfolio and References: Evaluating Past Work and Client Satisfaction
A reputable contractor should have a portfolio of past projects that showcases their workmanship and expertise. Ask for examples of similar projects they have completed in the past to get a sense of their capabilities. Take a close look at the quality of their work, attention to detail, and overall craftsmanship.
Additionally, request references from previous clients. Reach out to these references and inquire about their experience working with the contractor. Ask about the contractor's professionalism, communication, timeliness, and overall satisfaction with the completed project. Hearing directly from past clients can provide valuable insights and help you make an informed decision.
Written Estimates and Contracts: Ensuring Transparency and Protection
Before proceeding with any roofing project, it's essential to obtain written estimates from your shortlisted contractors. A detailed estimate should include the scope of work, materials to be used, labor costs, project timeline, and any additional charges or contingencies. This allows you to compare the proposals and make an informed decision based on both price and quality.
Once you have selected a contractor, it's crucial to have a written contract in place. The contract should clearly outline all the agreed-upon terms, including project specifications, payment schedule, warranties, and dispute resolution procedures. Review the contract carefully and make sure you understand and agree to all the terms before signing.
Communication and Professionalism: Establishing a Strong Working Relationship
Effective communication is key to a successful roofing project. During the selection process, pay attention to how responsive and communicative each contractor is. A reliable contractor should be prompt in returning your calls or emails, addressing your concerns, and providing regular project updates.
Professionalism is equally important. A reputable contractor should conduct themselves in a professional manner at all times, respecting your property, privacy, and time. They should arrive on time, maintain a clean and organized work area, and adhere to project deadlines.
Conclusion
Finding the right contractor for your roofing project can be a daunting task, but with the right approach, you can avoid potential disasters and ensure a successful outcome. By conducting thorough research, verifying credentials, assessing experience and expertise, evaluating past work and client satisfaction, obtaining written estimates and contracts, and establishing clear communication and professionalism, you can identify the right contractor who will meet your needs and expectations. Remember, investing time and effort in choosing the right contractor is an investment in the long-term durability and protection of your roof.