In the vast world of roofing contractors, it can be a daunting task to find the best one for your needs. From repairing a leaky roof to installing a brand new one, you want to ensure that the contractor you choose is not only reliable but also excels in their craft. This article aims to unveil the secret traits possessed by top-notch roofing contractors, helping you make an informed decision and ensuring that your roofing project is handled with utmost professionalism and expertise.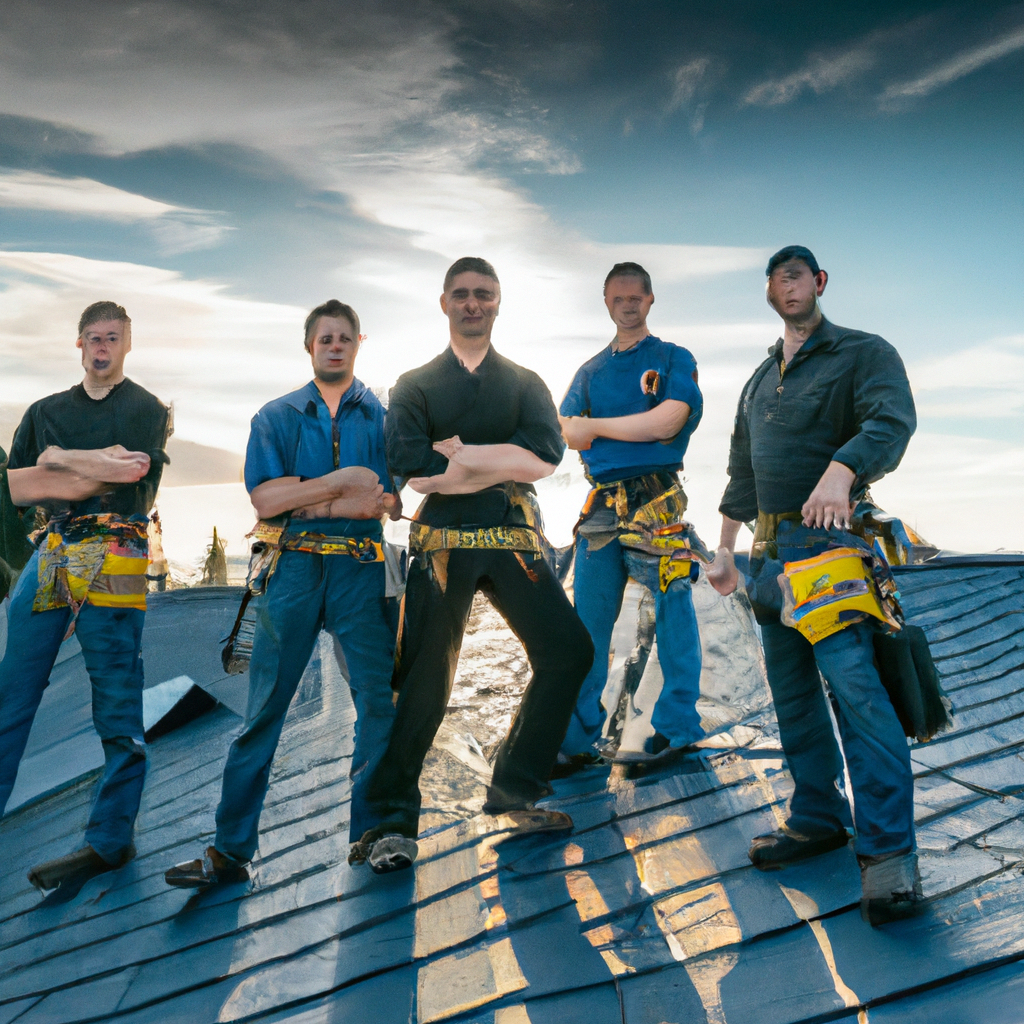 Experience and Expertise
One of the most critical traits of a top-notch roofing contractor is their experience and expertise in the field. Years of hands-on experience provide contractors with the necessary skills to handle a wide range of roofing projects effectively. They have encountered various challenges and have developed the knowledge and techniques to address them promptly and efficiently. Moreover, experienced contractors are familiar with different roofing materials, ensuring they can provide suitable recommendations based on your specific needs and budget.
Reputation and Trustworthiness
When searching for a roofing contractor, it is crucial to consider their reputation and trustworthiness. Top-notch contractors have built a solid reputation within their community and have a long list of satisfied clients. They have earned their clients' trust through their consistent delivery of high-quality workmanship and exceptional customer service. Word-of-mouth recommendations and positive online reviews are indicators of their reliability and trustworthiness. Opting for a contractor with a stellar reputation ensures that you are entrusting your roofing project to capable hands.
Licenses and Insurance
Another vital trait possessed by top-notch roofing contractors is proper licensing and insurance. They operate legally and hold the necessary licenses and permits required by local authorities. This ensures that they adhere to industry standards and regulations, providing you with peace of mind throughout the project. Additionally, they carry comprehensive insurance coverage, including liability insurance and worker's compensation. This protects you from any potential liabilities in case of accidents or damages that may occur during the roofing process.
Attention to Detail and Quality Craftsmanship
Top-notch roofing contractors pay meticulous attention to detail and prioritize quality craftsmanship. They understand that a well-installed roof can significantly impact the longevity and performance of your home. These contractors take the time to assess your roofing needs thoroughly, conducting a detailed inspection and analysis before commencing any work. They ensure that every aspect of the project is executed with precision, from proper ventilation and insulation to accurate installation techniques. By prioritizing attention to detail and quality craftsmanship, top-notch roofing contractors deliver results that exceed expectations.
Strong Communication Skills
Effective communication is a trait that sets top-notch roofing contractors apart from the rest. They understand the importance of clear and transparent communication throughout the entire project. They take the time to listen to your concerns, answer your questions, and provide regular updates on the progress of the work. By fostering open communication, they ensure that you are always informed and involved in the decision-making process. This level of communication helps establish a strong working relationship and ensures that your roofing project runs smoothly from start to finish.
Commitment to Customer Satisfaction
The best roofing contractors are genuinely committed to customer satisfaction. They go above and beyond to ensure that their clients are delighted with the results. From the initial consultation to the final cleanup, top-notch contractors prioritize your needs and preferences. They take the time to understand your vision and work diligently to turn it into a reality. They aim to exceed your expectations by delivering exceptional quality, staying within the agreed-upon budget and timeline, and providing comprehensive post-project support. Their commitment to customer satisfaction is a testament to their professionalism and dedication to their craft.
Conclusion
In conclusion, finding a top-notch roofing contractor requires careful consideration of multiple factors. Experience, expertise, reputation, licenses, attention to detail, communication skills, and commitment to customer satisfaction are the secret traits possessed by the best in the industry. By prioritizing these traits in your search, you can ensure that your roofing project is handled by professionals who will deliver outstanding results. Remember to thoroughly research and vet potential contractors, read reviews, and request references to make an informed decision. With the help of a top-notch roofing contractor, you can rest assured that your roofing needs will be met with excellence and precision.